MANUFACTURER OF DUCTLESS BIOETHANOL FIREPLACES
With 15 years of experience, we offer you the opportunity to support you in the realization of your project for a secure, ductless fireplace.
We are a manufacturer of premium and high-end products designed according to strict criteria of safety, reliability and design for a comfort odourless.
At your disposal, we will propose the combustion block and the technology most suitable for your project.
CUSTOM-MADE ETHANOL FIREPLACE
For 15 years, we have been supporting you in all phases of your custom fireplace project.
Our specially dedicated design office will design the fireplace adapted to your project. The study and quotation are free.
Our wide range of automatic or mechanical combustion blocks makes it possible to meet all projects, for individuals and professionals, from the simplest to the most luxurious.
A local service, 2 technical centers (after-sales service, training) and logistics in Paris, Toulouse, Nice to cover all of France. We are also present in Lille, Lyon, Monaco, Montpellier, Bordeaux, Nantes, Clermont-Ferrand and Barcelona.
Delivery everywhere in France and Europe.
Our customers benefit from better prices and direct factory prices.
More than 2000 installations carried out worldwide
We will propose you the most suitable technology for your project
Our technical team will study your fireplace for a perfect integration
We install and test your custom fireplace for a turnkey solution
For any custom fireplace project, we ensure your training to your new equipment.
Our experts are at your disposal from 8:00am to 8:00pm
ADVANTAGES OF OUR ETHANOL FIREPLACES
Thanks to our high-end technology, we guarantee odourless combustion and totally safe use.
Premium Ethanol is an eco-responsible biofuel that does not emit smoke and odours, is practical and accessible to all. Unlike wood, the storage of this fuel is space-saving and clean.
For your custom fireplace, we offer several products: ethanol or steam burners.
We use advanced fireplace technologies to realize all projects from the simplest to the most complex. Automatic or mechanical, our fireplaces combine performance, safety and innovation to satisfy you.
For your custom fireplace, we offer several integration solutions: flush wall-mounted, on the floor or suspended.
Here is a selection of customers for whom we have realized custom fireplace projects.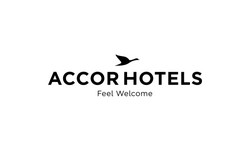 For any question and request for a quote, explain us your project by filling out the form below and we will answer you as soon as possible.